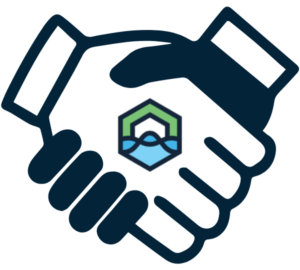 Joining the DataLakeHouse.io Partner Program
DataLakeHouse.io partners with consulting service providers and technology companies who are working to solve the world's data and analytics challenges.
Already a Partner? Login to the DataLakeHouse.io Partner Portal (COMING SOON!)
Consulting & SI Partnerships
The DataLakeHouse.io Preferred Consulting Partner Program recognizes consulting firms that are knowledgeable in implementing our data and analytics solutions for their clients.
Recognition as a DataLakeHouse.io Consulting Partner: Your logo will be listed on the DataLakeHouse.io Partners page, and qualified partners will be able to refer to their consultancy as a DataLakeHouse.io Preferred Consulting Partner.
DataLakeHouse.io Technical Enablement: Your team will have access to hands-on training on DataLakeHouse.io best practices and will receive additional support from our team who can answer any questions you or your clients may have.
DataLakeHouse.io Content: Your team will get access to sales, marketing, and technical content created by DataLakeHouse.io. 
Free DataLakeHouse.io Team Plan: For you to use for your training, demos, and with preview versions of new features as they are available.
Co-marketing Events & Content Development: You will be able to work with the DataLakeHouse.io marketing team when planning special events, as well as to develop co-marketing content for webinars, white papers, and joint blog posts.
Collaboration with DataLakeHouse.io on Enterprise Implementation: You'll be able to work jointly with the DataLakeHouse.io sales team on POVs (proofs of value) and receive ongoing support as you introduce DataLakeHouse.io to your enterprise customers.
Reach out to partners@datalakehouse.io with your interest in becoming a partner. This can be done by clicking the "Become a Partner" button below and filling out your information.
Initial Call: An initial call for us to understand how your company works, your goals for joining the program, and your current work with DataLakeHouse.io.
Partner Agreement: We'll sign a brief partnership agreement that outlines how we will work together.
DataLakeHouse.io Project Registration: Partners are encouraged to register all their DataLakeHouse.io projects in our Partner Portal.
DataLakeHouse.io Certification: In the future, DataLakeHouse.io Preferred Consulting Partners may be required to have some number of their team members certified.
DataLakeHouse.io Community: Partners need to commit to be in good standing with the DataLakeHouse.io Community.
The DataLakeHouse.io Preferred Technology Partner Program recognizes technologies that contribute to the betterment of the platform. DataLakeHouse.io's technology partners deliver key components of the modern data stack that are directly complementary to DataLakeHouse.io. 
Contact us by filling out the form below if your organization would like to connect about partnering with DataLakeHouse.io. You will also receive a PDF with more information about our Preferred Technology Partner Program.
Become a DataLakeHouse.io Partner
Want to partner up? Apply to become a partner with DataLakeHouse.io by filling out the Google Form linked below.